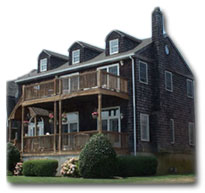 Owen REO, LLC

Welcome to Owen REO, LLC, a Full Service Asset Management company.

Congratulations, you have successfully completed your first step in selecting OwenREOllc as your full service asset management company. At Owen REO, LLC, we believe in providing our clients with only the best, most professional assistance. Built on the principles of putting the clients' needs first, Owen REO, LLC's skilled and experienced professionals work hard to provide you the service that you deserve!

Working with a diversified and well-established network of brokers coupled with an energetic staff at Owen REO, LLC and a state-of-the-art REO database custom designed for our company, we will put your portfolio on the fast track to sales in the least amount of time and expense.

Let Owen REO, LLC help manage your portfolio of foreclosed properties today!




2083 Main Street
Stratford, CT 06615
Phone 203.377.6644
Fax 203.386.9991
. . . . . . . . . . . .


help@owenreollc.com